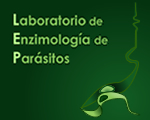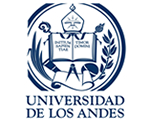 Publicaciones

French, C.T., Toesca, I.J., Wu, T.-H., Teslaa, T., Beaty, S.M., Wong, W., Liu, M.H., Schroeder, I.S., Chiou, P.-Y., Teitell, M.A., and Miller, J.F. 2011. Dissection of the Burkholderia Intracellular Lifecycle Using a Photothermal Nanoblade. Proceedings of the National Academy of Sciences; 108(29): 12095-12100.Ver
Reed, J., Chun, J., Zangle, T.A., Kalim, S., Hong, J.S., Pefley, S.E., Zheng, X., Gimzewski, J.K., Teitell, M.A. 2010. Rapid, Massively Parallel Single-Cell Drug Response Measurements Via Live Cell Interferometry. Biophysical Journal; 101(5): 1025-1031.Ver
Sherman, M.H., Bassing, C.H., and Teitell M.A. 2009. Regulation of Cell Differentiation by the DNA Damage Response. Trends in Cell Biology; 21(5): 312-319.Ver
Zhang, J., Khvorostov, I., Hong, J.S., Oktay, Y., Vergnes, L., Nuebel, E., Wahjudi, P.N., Setoguchi, K., Wang, G., Do, A., Jung, H.J., McCaffery, J.M., Kurland, I.J., Reue, K., Lee, W.N.P., Koehler, C.M., and Teitell, M.A. 2008. UCP2 Regulates Energy Metabolism and Differentiation Potential of Human Pluripotent Stem Cells. In press, EMBO Journal.